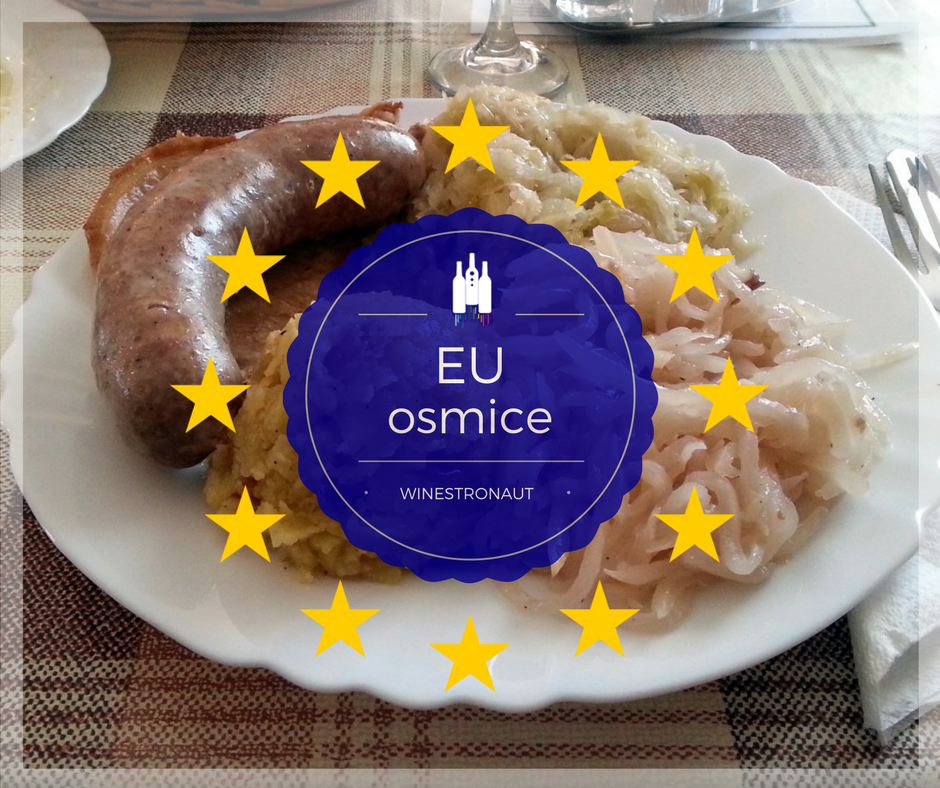 Si predstavljate kako bi se Marija Terezija čudila današnji "naprednosti"?
Če bi Osmice vzpostavljali v današnjem času, bi to šlo preko programa za razvoj podeželja s projekti financiranimi s strani Evropske unije. Postavila bi se spletna stran in naprintalo majhno morje brošur. In tako bi na Osmico odšli točno 1 krat. Na ta dan bi se vsi uredili, se fotografirali z vsemi potrebnimi logotipi, pojedli klobase, nazdravili in si segli v roke. Po enem letu bi zadeva zamrla, saj financ iz EU ne bi bilo več. Ker je Osmice vzpostavilo cesarstvo Avstro Ogrske so žive že več kot 230 let! Dekret so podelili daljnega leta 1784 in na vhodna vrata domačije zabili frasko. To je to, stvar deluje še danes! Takrat so zadevo vzpostavili iz preprostega razloga, da so lahko kmetje in vinogradniki porabili presežke vina in naredili v sodih nov prostor za novo vino.
Ko bo kdo poleg vas na Osmici zapel tisti napev, Slovenija gre naprej, mu povejte, da bi bilo včasih prav pametno iti tudi malo nazaj. Po primere dobrih praks.
Pri nas v društvu, nismo ubrali poti evropskih razpisov. Winestronaut smo začeli iz čiste ljubezni do vina, hrane in lokalne kulutre ter okolja. Začeli smo delati in vložili lastne prihranke, nismo se spraševali kako in kje bi se priklopili na jasli. Res da delamo počasi in vztrajno, a delamo, in šele nato bomo mogoče nekoč povprašali za kakšna sredstva. Ne za začet, ampak za nadaljevat. Do takrat pa vabljeni na Osmico, v vinske hrame med vinarje, po prelepih poteh Vipavske doline. Mogoče lahko vsi skupaj Osmico zvrnemo na bok, da postane pravi simbol neskončnosti.
Winestronaut ∞ Osmica ∞